Power Up
Summary
The following instructions explains the process of powering on the AON-M2.
None required.
Parts Information
None required.
Personal Protective Equipment
| Qty | Description | Specification |
| --- | --- | --- |
| 1 | Safety Eyewear | N/A |
Release the E-stop button.
Install the AC power cord into rectangular end at the rear panel of the electrical enclosure and the other end into a matching L6-20R receptacle.
Power on the machine using the switch located at the rear.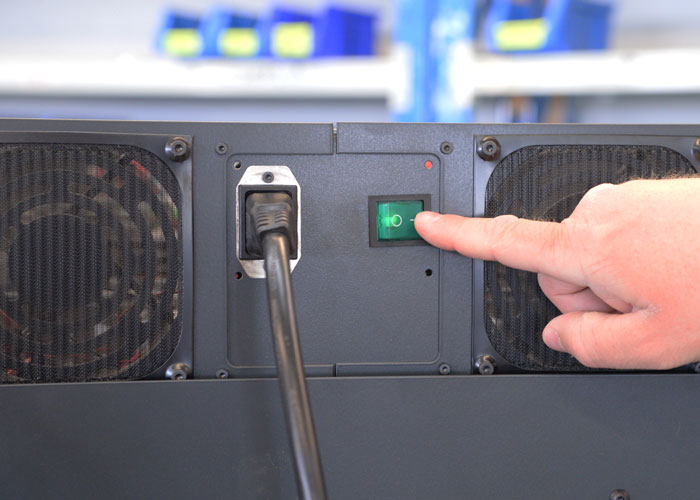 Checklist
Is the machine powered on?
Do the three radiator fans run?
Are the build chamber lights on?
Is the touchscreen interface powered on and loading the AON3D logo?
Insert a piece of filament into each filament detector:

Does the LED light illuminate when the filament is inserted?
Does the LED light shut off when the filament is retracted?