Maintenance Tab
The Maintenance tab found on the Settings page has the following functions: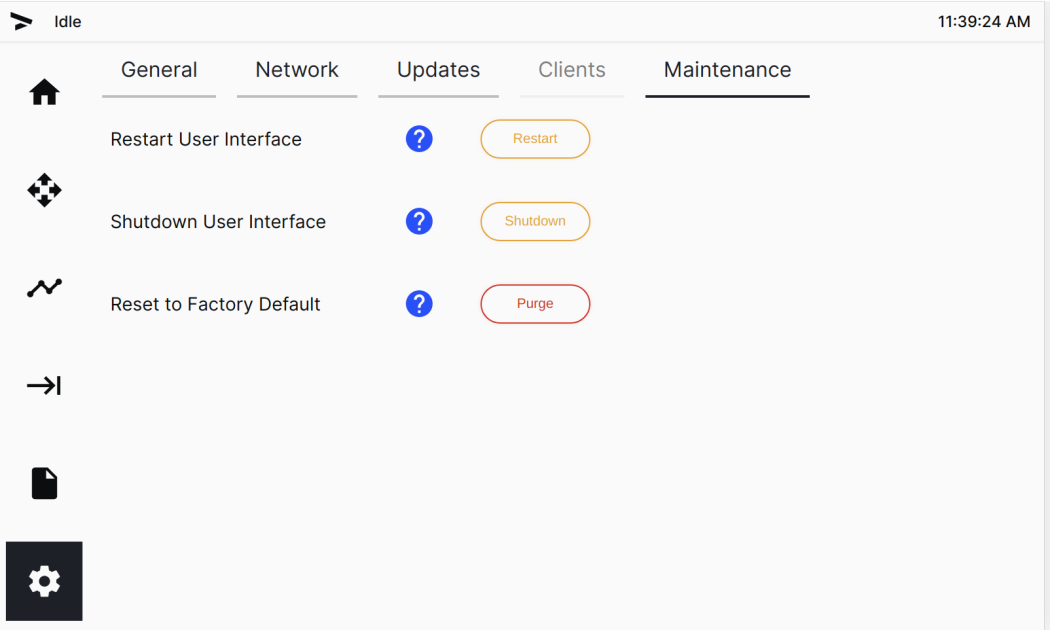 Restart User Interface
Pressing the Restart button restarts the software running on the machine. This stops any in-progress prints.
Shutdown User Interface
Pressing the Shutdown button shuts down the machine computer. Once shut down, the machine requires a full power cycle with the main power switch to restart.
Purge Device Data
Pressing the Purge button removes all user data and resets the machine to the factory default state.