Preheat Build Chamber Components
| | | | | | |
| --- | --- | --- | --- | --- | --- |
| Model | [•] AON M2+ (CE) | [•] AON M2+ (R-NZ) | [•] AON M2+ | [•] AON-M2 2020 | [•] AON-M2 |
| Category | [ ] Installation | [•] Operation | [ ] Maintenance | | |
The wait time to preheat the build chamber components to increase to a stable temperature is one to four hours. It is necessary to wait for the full recommended time to get the build chamber components to a stable temperature. Do not use the target temperatures, found on the Graphical User Interface (GUI)/web browser, to measure the temperatures in the build chamber during this procedure.
For AON-M2 machines only
In order to reach and maintain a 120°C and higher chamber temperature, the bed may need to be heated to at least to 120°C.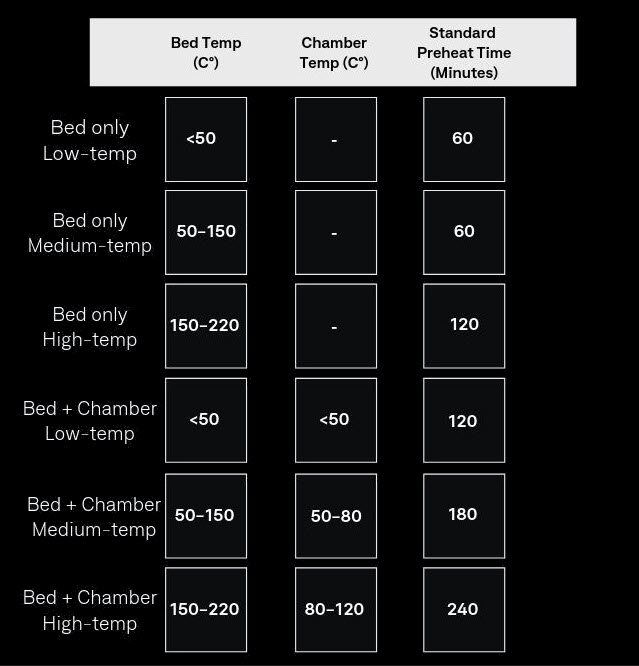 ---