Slicer Setup
If you have not already, install Simplify3D on your computer. Each Simplify3D license gives two (2) floating seats. Should you require additional licenses, please contact sales@aon3d.com.
Simplify3D lists minimum system requirements to run their software. Additional RAM has the greatest impact on software performance.
If you have not received a copy of your Simplify3D license yet, please email help@aon3d.com.
Once Simplify3D is installed and opened for the first time, you will be faced with a configuration wizard.
Select "Other" when prompted.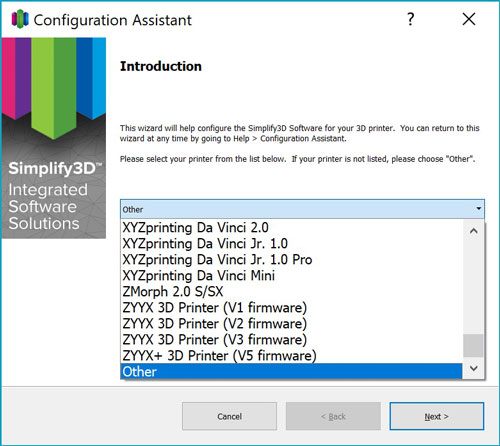 Fill out the values as shown in the photo below.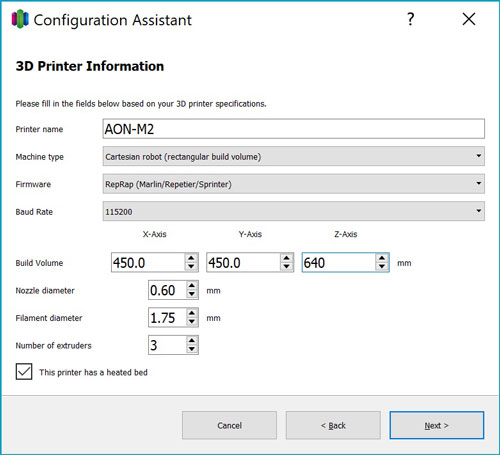 Click "Finish".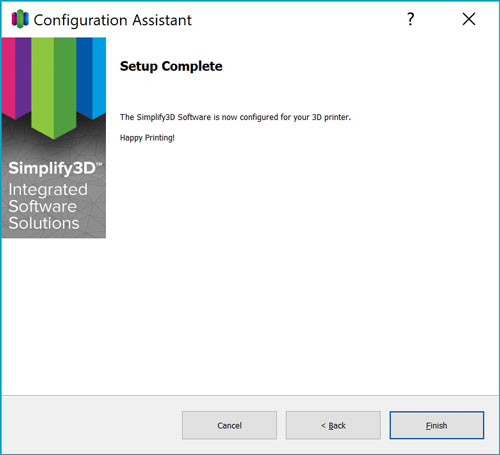 Finally, when the default user interface opens up, navigate to Tools > Options, and change the speed display units to mm/s.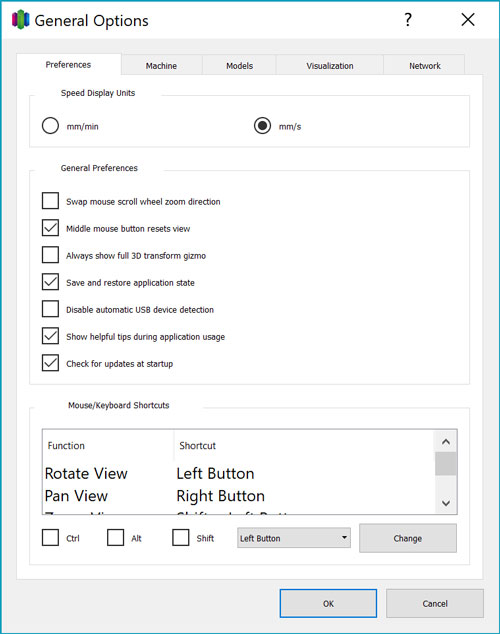 Continue on to calibration to start your first print.
Simplify3D have their own set of user documentation available here. Not all the advice given may be applicable as the AON-M2 has features unavailable on any other 3D printer. We recommend using their guide to become familiar just with its user interface.
As always, please contact us at help@aon3d.com if you need further information.