AON3D SuperSlicer
This document serves as a guide and introduction to AON3D SuperSlicer. It covers setup instructions, a quick start guide, slice settings, file and profile management. The document aims to familiarize users with the slicer, enabling them to effectively utilize AON3D SuperSlicer.
AON3D has started to officially support SuperSlicer for its products. SuperSlicer is a free and open-source 3D slicing software that offers a wide range of features and settings to achieve enhanced quality parts. These interesting settings include:
Efficient profile management
Paint on supports and seams
Volumetric modifier feature
Numerous infill patterns
and more!
Table of Contents
Here is a sneak peek of what the AON3D SuperSlicer interface looks like: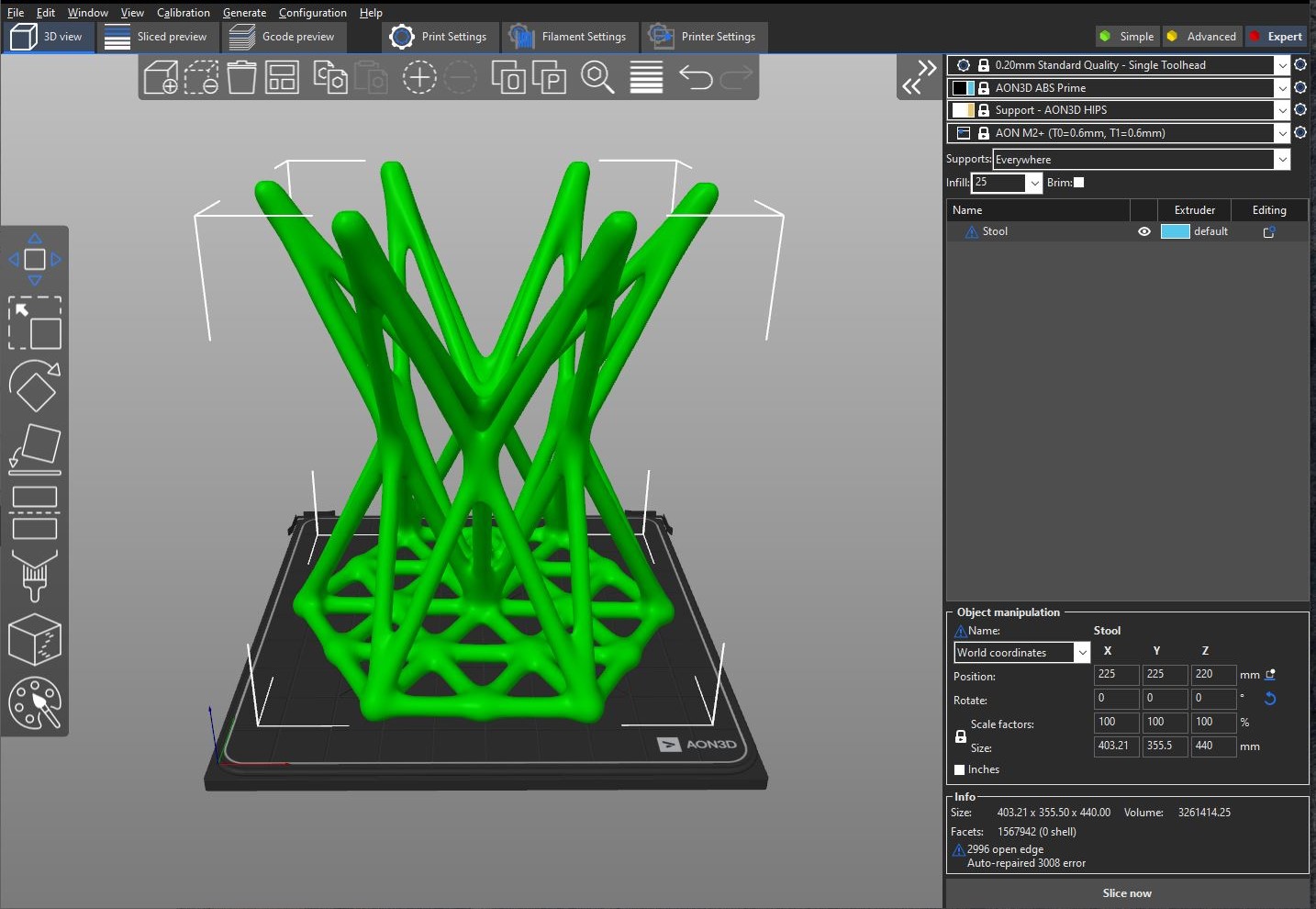 Need help? Basic slicing support is available to all AON3D customers. For advanced support inquiries, an AON3D success plan may be required. Our Success plans help businesses get started fast, minimize downtime, and quickly become experts in industrial additive manufacturing.
Contact us at help@aon3d.com to get started or for Success Plan information.
---